Re-Code and Canadian Association of University Business Officers (CAUBO) are collaborating on a national initiative to support post-secondary institutions across Canada in exploring emerging trends and expectations in social purpose administration.
This initiative stems from broader research Re-Code and Simon Fraser University led in 2017, on the roles post-secondary institutions can play to enhance community well-being – including and beyond their primary mandates of teaching and research. This concept–known as social infrastructure– is described in the report, Maximizing the Capacities of Advanced Education Institutions to Build Social Infrastructure for Canadian Communities, which lists the assets of universities, colleges and polytechnic institutes that can be mobilized to meet community needs.
The partnership complements three additional projects Re-Code is pursuing with Universities Canada, Colleges and Institutes Canada, and a cohort of BC institutions under co-leadership with Simon Fraser University.
These are the instruments which advanced education institutions have in the toolbox to further contribute to the prosperity of Canadian communities. The Financial and Physical instruments are in the domain of chief administrative and financial officers and the subject of this partnership.
CAUBO and Re-Code seek to identify industry best practices and support administrators in learning about embedding greater social value in domains such as human resources, facilities management, procurement, investment, risk management, planning and budgeting and ancillary services. While many administrative officers are already familiar with social and sustainable procurement and social and sustainable investment, the aim is that eventually, all core administrative functions will have a more explicit social component. This initiative is designed to:
Outline these opportunities;
Learn about and overcome the barriers; and
Support advanced education administrators in building the capacity of their institutions in this evolving field.
Click here to view the Social Purpose Administration Primer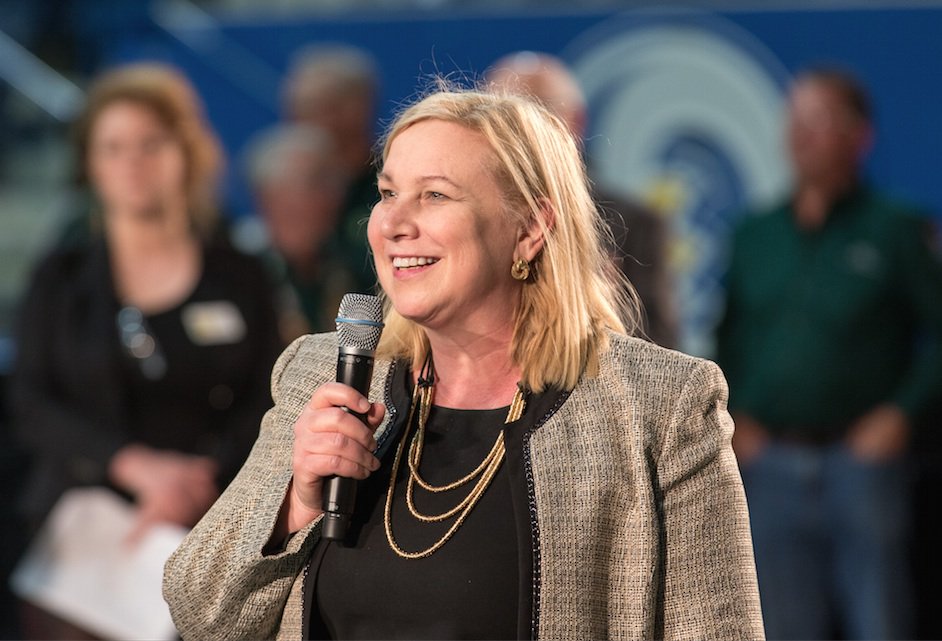 Choosing to say yes when it would have been easier to say no – is absolutely critical to driving innovation in large complex organizations like universities where the easy thing is not always the best thing to do. We were REALLY lucky to have innovative and collaborative leaders in Finance and Administration that looked for out of the box solutions to support an out of the box social venture.
– Wendy Cukier, Co-Founder, Ryerson University Lifeline Syria Challenge, Professor Entrepreneurship and Strategy, Ryerson University
Guidelines for Integrating Social Purpose into Strategic Plans
Re-Code has developed practical and comprehensive guidelines for integrating social infrastructure into university and college strategic plans. 
This resource was developed based on a review of nearly twenty strategic documents from Canadian post-secondary institutes (and one American). The guidelines were then refined and tested by a group of University Presidents from across Canada. 
We hope this sparks ideas and creates pathways for the change you hope to see. We welcome your feedback! Please contact Kelly Hodgins at khodgins@mcconnellfoundation.ca or Coro Strandberg at coro@corostrandberg.com for more information.
Click here to view the Guidelines
Update: With the emergence of the COVID-19 pandemic, higher education institutions are challenged to make urgent decisions within unprecedented contexts. Now, more than ever, institutional leaders are called upon to make immediate and profound decisions with far-reaching consequences. These decisions have potential to generate social impact into their communities and beyond.
To help with this unique decision-making opportunity, the McConnell Foundation adapted its Guidelines above as a "strategic thinking" tool. Social impact institutions are encouraged to use this distilled set of insights to inform the strategic decisions they are called upon to make during this, and other emergencies.
Community Engagement
To address interest and help build administrator capacity in community engagement, the McConnell Foundation partnered with CAUBO to conduct a survey and host a workshop for administrators on the topic. This primer summarizes the findings and lays out a pathway administrators can pursue to tackle societal challenges, strengthen communities, and help their institution achieve its aims.
Consultations
Through this project, we've engaged with various groups discussing, for example, finance and administration professionals' opportunities and challenges to advance social impact, how to advance social infrastructure work within the administrative operations of college & institutes specifically, ideas for collaboration across institutions, and for increasing social impact through community engagement.
We continue to engage in workshops and consultations as momentum builds in this area of work. If you are interested in hosting a conversation in your region, please contact Kelly Hodgins at khodgins@mcconnellfoundation.ca or Coro Strandberg at coro@corostrandberg.com
Workshop-in-a-Box
Re-Code created a toolkit for VPs of Administration and Finance and their teams to host an orientation workshop to understand the emerging concept of social purpose administration and finance. It provides information and materials to hold a workshop that combines professional development with strategy-action, including a presentation and handout for participants.